Prof.M Chandrasekhar,
Director
As a first mover among its generation of IIMs, we launched the doctoral programme in 2019, leading to the award of PhD Degree, in two areas of management. Given the overwhelming response the Programme received from potential researchers, the programme is currently being offered in all management areas, viz., Decision Sciences; Economics & Social Sciences; Finance & Accounting; Information Systems; Marketing; Organizational Behaviour & Human Resources; Production & Operations Management; and Strategy.
As an Institution of National Importance under the IIM Act 2017, we are focusing on contemporary management-research of high quality and large impact. The PhD programme is an enabling avenue for advancing new knowledge and innovation in management theory and practice, as enshrined in the objects of the Act. Accordingly, our topical learning-resources; state-of-the-art facilities, and modern research tools foster an intensive, immersive and fulfilling doctoral-career.
The PhD Programme continues to benefit from the guidance and mentorship of IIM Bangalore, the globally acknowledged leader in management education and research. The rigour and relevance of our Programme are, therefore, a given.
Our full-time faculty are from top-notch academic institutions. They have impressive academic and research credentials and publish frequently in top-quality journals. With their impacting and influencing pedagogy, they ensure that students get the very best learning environment to pursue serious research.
IIM Visakhapatnam in essence, is a powerful platform for knowledge-pursuit, idea-exchange and experience-sharing.
Let me take this opportunity to welcome the PhD aspirants with potential and passion, to leverage the strengths of the Institute and carry out research work that not only adds to and enhances the body of knowledge in their domain but also feeds into the realization of inclusive, equitable and sustainable national development goals.
Good wishes.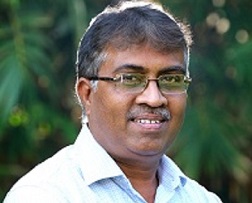 Prof B Srirangacharyulu, PhD-Chair
IIMV started the PhD Programme in the year 2019. IIMV is now offering PhD programme in eight areas viz, Decision Sciences, Economics, Finance & Accounting, Information Systems, Organizational Behaviour and Human Resource Management (OB&HRM), Marketing, Production & Operations Management (POM), and Strategy.
Our doctoral programme has been carefully designed with a mix of core courses which will provide the basic concepts in various functional areas of Management, and doctoral level courses which will provide the necessary skills and expertise in specialised areas. All admitted students would receive a monthly stipend and support for presenting papers at national and international conferences. We are committed to excellence in management research and teaching.

We are certain that you will find our PhD programme exciting and fulfilling, as you embark on an exciting journey of exploring and contributing to management research, and a successful career in academics.