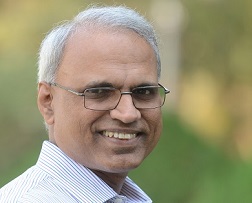 Prof M Chandrasekhar
Director
Dear Applicant,
At the very outset, let me compliment you on your interest in our Executive MBA Program.
As an Institution of National Importance with several first-mover advantages and significant achievements, we enjoy a distinctive and much respected place in the comity of IIMs.
In our Vision "to champion and excel in educating and nurturing entrepreneurial leaders in creating innovative solutions for business, government, and society", you will find our commitment steadfast in professionalizing management education by promoting rigour (depth) and relevance (contemporaneity) in all our academic endeavors. Our Mission ensures that we create an environment that encourages creative learning for innovative outcomes, helping you find contextually relevant solutions for techno-managerial problems.
Recognizing you as the new champion of business innovation and torchbearer of change, our EMBA sharpens your competencies for the knowledge-economy of tomorrow with harmonized skills for global mobility and good citizenship - corporate/social. With judicious emphasis on system skills, soft skills and social skills, our Program will help you grow personally and professionally; contribute to the efficiency and effectiveness of your organizations; and make a distinctive mark in your career.
Our faculty have impeccable academic and research credentials, with a good blend of industry experience. They have a wealth of expertise not only in offering MBA programs, but also a large number of executive education programs for the experienced audiences in middle-management and senior-leadership positions. These programs are much sought after by many blue-chip and high-pedigree organizations, as they ensure a close-connect between 'what is needed' and 'what is taught'.
Thus, our EMBA Program offers core and elective courses in current and emerging concentrations that are in sync with the industry-outlook for future careers. The Program content and quality will address new-age talent needs that business are seeking in the prospective and on-boarded hires. For example, as only the 3rd IIM to sign up for PRME (Principles for Responsible Management Education), an initiative of the UN Global Compact and as a Member of the United Nations Sustainable Development Solutions Network, our Institute will equip you with the strategies, systems and structures needed for corporate, social and environmental good governance.
Our collaborations with many foreign business schools help us bring cross-country exposure through regular talks by international faculty. This would be a further value-add to the experiential lectures delivered by the industry experts, facilitated by our excellent connect with apex industry bodies.
The hybrid model of teaching-learning process adopted in the EMBA Program will be a good symbiosis between technology and pedagogy, ensuring evenly paced, but intensive engagement for an impactful intellectual experience. Your on-campus immersion will be in the salubrious environs of the Institute, only the 3rd IIM (among 20) to have the GRIHA 5-star rating.
In essence, our EMBA Program is an essential and valuable degree for executives preparing to lead their functions and organizations to higher levels of professional achievement and excellence. It will help them fortify their strengths, close their knowledge and skill gaps and bring out their best.
I therefore have pleasure in inviting you to explore the enriching learning-journey of our EMBA Program. Whether you are an entrepreneur, achievement-motivated executive, aspiring or experienced business leader, professional or practitioner in the private, public or social sector, you will find our value-proposition appealing and eminently worthy of pursuit.
---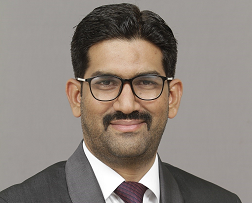 Prof. Happy Paul
Chairperson, EPGP
In recent past, perhaps the world has seen the quickest evolution of the business environment. Both, work and workplaces have undergone a great transformation. To excel in the new business reality, more than ever, working professionals need to build managerial and leadership competencies.
The Executive Master of Business Administration (EMBA) for Working Professionals program is designed for experienced professionals from all industries to broaden their perspectives and upskill themselves with required management skills to unleash their leadership potential. The program will be an opportunity for those executives who are yearning to understand and apply the management concepts to be a better version of themselves and thus become a successful partner in the growth of their respective organizations.
The program is rigorous and rich in relevant content that caters to the needs and demands of the ever-evolving business environment. Apart from gaining grip on the core functional areas, the participants would also get to go deeper in the domain of their choice of specialization. The program offers flexibility to participants to choose from two different class schedules that aligns well with their work schedule. Two campus immersions provide adequate opportunity to participants to engage in intensive learning modules in face-to-face mode in our state-of-the-art campus.
I am quite confident that the EMBA program would prove to be a turning point for the participants to make a more impactful career. With this, I extend a warm welcome to the all the aspirants to Executive Master of Business Administration (EMBA) for Working Professionals at IIM Visakhapatnam.