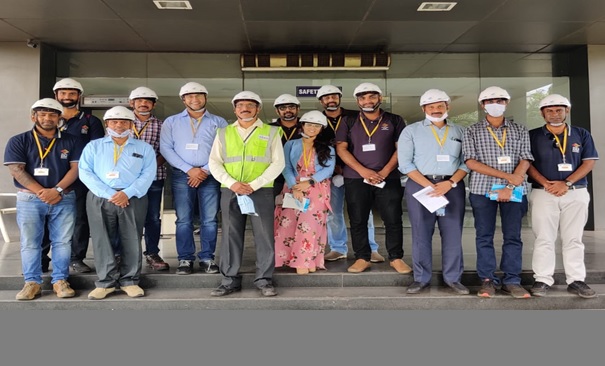 Visit of PGPEx Students to Gangavaram Port Visakhapatnam
Industrial visits complement classroom learning on industrial practices. With this motto, IIMV facilitated a visit by a cross-section of students of PGPEx batch 2020-22 in the "Smart Business Logistics" course to the Gangavaram Port, on 16.04.2022 (managed by the Adani Group). This port is fully automated, efficiently handling bulk cargo. Prof. Aalok Kumar (Course Instructor) and Prof. PRS Sarma from the Production & Operations Management Area of the Institute accompanied the students to provide onsite exposure to the students on smart and sustainable port operations.
Students were explained about the port operations and the efficient turn-round. Students had discussions with Senior Management Team on the nuances of real-time, smart, and sustainable port operations. The Port Team also shared the growth potential for the port operations on the strength of the adoption of "smart" techniques, while appreciating the interest and understanding of PGPEx students about the domain.