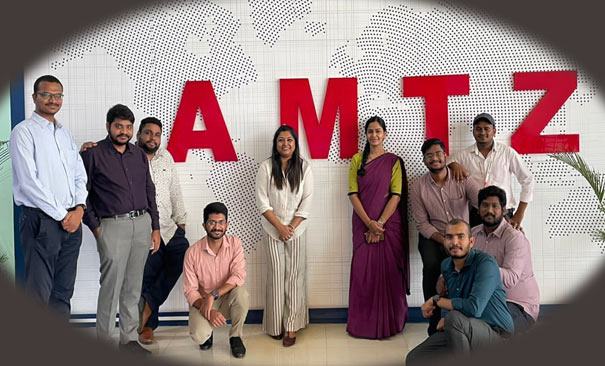 IIMV's MGNF participants exposure visit to MSMEs and Special Economic Zones
After completion of the second Academic Module on 19 March, the IIM Visakhapatnam MGNF participants went on an exposure visit to MSMEs and Special Economic Zones in Visakhapatnam to explore their skill development programs and the scope for collaboration with other districts across Andhra Pradesh. The participants had a campus tour at Andhra Pradesh Medtech Zone where they interacted with Mr. Naresh Kumar, Scientist D of the Skill Division, and Ms. Rimi Thapa, Digital Business Consultant. Also, as part of the campus tour, they visited various hubs related to medical equipment manufacturing, incubation centers and start-ups, artificial limb center unit, and skill consortium.
Then the participants visited the MSME Development institute and met Mr. Prasad Reddy, DGM, and the program team. The MSME Development Institute offers the AICTE and NSQF (Level- 3 to 6) approved Diploma, Post Diploma, and Post Graduate Diploma programs in various Engineering Technologies. The MSME Development institute also provides design, development, and manufacturing support to the SMEs of Andhra Pradesh.