Page 6 - research-at-iimv-june-01-2022-v3
P. 6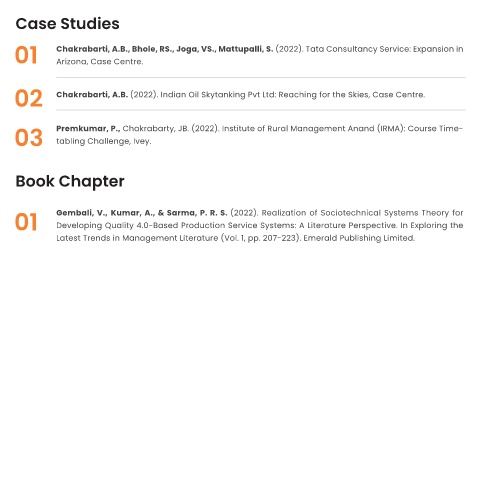 02         Patyal, V. S., Kumar, R., &Kushwah, S. (2021). Modeling barriers to the adoption of electric vehicles: An
                    Indian perspective. Energy, 237, 121554.


         03         Mukherjee, C. (2021). Indigenising the Detective Genre in Satyajit Ray's 'Feluda' series: A Study. Drishti:
                    The Sight, 9(2), 159.





          Case Studies


          01        Pandey, N.,Dé, R. (2021). The Question of Net Neutrality. Indian Institute of Management-Bangalore.




          02        Chakrabortty, R., & Majumdar B.(2021).Yuno learning: Building marketing channels for online business,
                    Ivey publishing.





          Book Publications


          01        Deb, S. Majumdar, B. Sunny, A.M. (2022). Youth Development in India: Future Generations in a Changing
                    World. Taylor & Francis.